I was so impressed with his method from the very first minute. He designs each workout carefully and is highly attuned to the individual client's abilities and goals. Diego knows how to challenge a client and push each person to try new things. He is very skilled at varying the workouts so you never get bored. In fact, I was so grateful for the thought and imagination that he clearly puts into designing each session. I've worked with plenty of trainers who are fundamentally bored with their work and want to be elsewhere. Diego is the antidote to boring training. He clearly loves what he does and loves working with people and seeing them enjoy the results of their workouts. He is fully invested in the art of training and in each client's overall health. I consider myself lucky to be able to work with a person that cares so much about the work that he does and the people he trains.
I've been training with Diego for just over two months and in that time, I've hit every one of my goals with him. I've seen a complete transformation in my body which I've never been able to successfully do on my own. The motivation he gives in each workout keeps me on track of my goals and I'm always surprised how fast his methods work. He also gives me a meal plan that has helped supplement each one of my workouts for the best results. I always look forward to my workouts with him and can't wait to see where my progress will be at the end of the year.
Had a blast working with Diego. He has a way of making you feel relaxed, and at the same time incredibly motivated to workout! Our shoot was for a new fitness app 'AMP365' and covered a whole body workout. On the beach, in the home and on-the-go. Look forward to working with Diego again!
Double Golden Medal Olympic Games
I was fortunate enough to hear about Diego through a friend, and was looking for someone to help provide me with some extra motivation and to get me back on track with consistent and challenging workouts. Not only did Diego answer this call, but his warmth and care for helping me achieve my personal goals is inspiring. He's so excited and passionate about what he does that it makes each session fun while I'm getting an amazing workout, and I love the variety in the different activities each time. I'm so appreciative of Diego and his commitment to helping me achieve my goals and maintain a healthy lifestyle.
Started training with Diego about 2 months ago and I couldn't be happier with his sessions. He is extremely professional, knowledgeable, makes his sessions interactive and never repetitive I used to play tennis at a competitive level for the last 20 years and therefore have had several conditioning and strength coaches throughout the years, Diego is definitely up there with the best, if not the best. Give him a try and I promise you will understand why people recommend him the way they do
A close friend told me that he had found an amazing trainer who actually "made working out fun." My first thought was, "Wow. He's clearly gone off the deep end. Probably some sort of mental breakdown. I decided to join him for a session with Diego. I showed up visibly nervous and clearly dreading the next hour. But Diego was amazing (patient, knowledgable, caring, funny... incredibly attractive, etc, etc). Now, I'm not going to lie and say that it wasn't terrible (because it was. I was forced to use every muscle in my small weak body. Seriously. There were ones I didn't even know I had until then). But it was actually pretty fun. And when the session was over I felt really good. "Damn it!", I thought. "Now I'm going to have to sign up for more sessions and sweat a lot and try my hardest and get into amazing shape and wear a bikini this summer! This is awful!" I'm now four months into training several times a week with Diego and I'm feeling great. He makes each session different so I never have time to get bored and he's a great motivator.
Diego has an approach to coaching and personal training like no other. His focus is not only on the body, but rather on the balance between body, nutrition and soul. He is such a delight. He has changed the way I approach working out. He is truly an inspiration. I would recommend him to anybody looking to make a change in their lives.
I've always thought of training as some sort of nightmare, and have been avoiding it for my whole life. Diego did the impossible, he turned that nightmare into a fun and pleasant process. He's very diligent and Thorough. He is very knowledgable in the field of nutrition as well, which complemented the work we've been doing in the gym perfectly. I can't express how much gratitude I feel for having met him. He helped me reset my lifestyle in a way I didn't think possible.
Diego helped me remember how much fun it is to work out with a friend. During our first few meetings in the brutal summer heat, we endured multiple sweat sessions including lots of sweat, laughter and a wonderful partner and friendship. Instantly we had been able to communicate specific goals, plans and Diego provided me a reasonable way on how to meet such goals. In his aggressive yet amazing- butt kicking workouts he always makes me laugh and smile. Diego is such a great motivator for getting into shape. He is a wonderful man that speaks truthfully from the heart and allows his love for his family work and friends to be seen and flourish in everything he does. He is such a radiant light and nurturing soul. Diego is such a dedicated worker and always willing to put others before himself. He has helped me immensely to remember all the fun activities I love to incorporate while working out. Diego is great at his job, always making sure I am feeling my best, optimizing myself in the best possible way I can and mixing up our workouts weekly so both my mind and body do not get bored. He is wonderful coach and fabulous friend. Anyone training with him is incredibly lucky!!
I started on a journey with Diego almost 4 years ago when I opened my front door at 5am to this warm smiling face who would turn out to be much more than my 'new trainer'. Over a course of 4 years, Diego has been my motivator, my inspiration and often times my confident and even through grief he pushed me hard through barriers that I didn't think was possible. You see, on the outside I am a very confident, self assured, hard working woman, but on the inside I'd much rather be curdled up with a box of hot tamales in one hand and a container of red vines in the other. I've worked out with Trainers off and on for over 30 years and it wasn't until I met Diego and his method of "training" that I knew what this experience was suppose to feel like. I spent a lifetime on and off diets and prepping for the next event or ushering in the New Year with a new set of resolutions to be slim and healthy. I never, ever thought or envisioned myself where I am today at my lowest adult weight ever, slimmer than I was in high school, a nutritionally conscious mind and a strong body. I owe this and a lot more to Diego...thanks for being part of my life and my journey.
He's the bomb. He comes to my house or we meet in the park and every day we do something different, challenging, and sometimes fun. Yes, you read that right; fun. Any trainer that brings a soccer ball, boxing gloves, badminton rackets, and a large "rope of pain" has got my attention - don't worry, it's a GOOD pain. After each session, I feel so good about myself and know I'm making a ton of progress. After four months of training and nutritional guidance, I've lost weight, gone from a 38" to 35" waist, and even hear a couple of my "girl" friends actually joke around that the gun-show is in town when they see my new-and-improved arms. I love it. I can't recommend Diego enough. He's knowledgeable, friendly, fun, and knows exactly what it takes to sculpt a strong, healthy body. If you don't believe me, just look at the guy.
After working with Diego for just a few sessions, I already noticed a difference in my body. I couldn't believe it because I was getting better results from just having fun working out outdoors than from hours at the gym with other trainers. Diego customizes his training for you, making every session different and interesting. It's not painful at all! Plus, his easy going nature and sense of humor makes you very comfortable with him, like you're just hanging out with a friend. I feel very lucky to have found him and am loving how my body is feeling!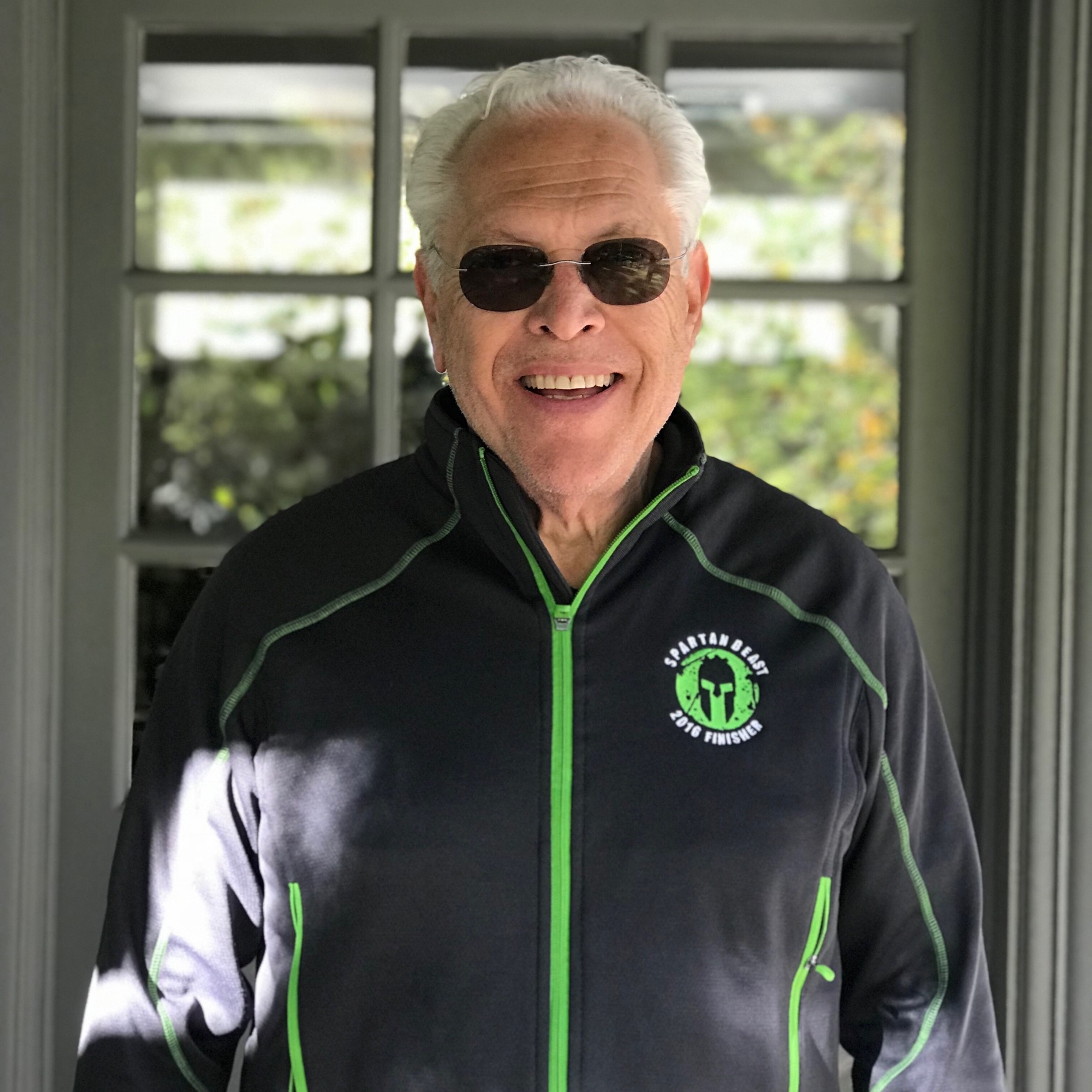 It's been 3 years and Diego has proven that exercise keeps you healthy and feeling great. He is a true professional, helped me to believe that my limits are further than where I thought. As a matter of fact, we run 2 Spartan Races together.
If I could give Diego 100 stars I would! He is hands down the most authentic booty kicking personal trainer in Los Angeles. Before I met Diego, I had worked with a few different trainers from Equinox and wasn't getting much results. A few short weeks after I began training with Diego, I noticed my body changing and I was gaining more strength. Diego helped me with specific goals I had, coached me with my nutrition each week and was always in a good mood at 6:15am (even when I was half asleep). He really listens to you about your goals, makes working out fun and non intimidating. He helps you to unleash your inner Spartan! There's no one else I would workout with. I'm grateful to have met Diego and to truly call him mi amigo. Gracias
I am one of those "lucky" people with naturally fast metabolism. I burn through any amount of calories and stay thin no matter what. I have been trying to gain muscle for as long as I can remember, but I kept failing. My exercise techniques were wrong, and my diet was inadequate. Last fall a friend of mine recommended Diego. At this point I was ready to give up and decided to give him a try. During week one he completely redesigned my diet to match my lifestyle and metabolism. By week two I had a new exercise routine to match my goals. We hit it strong, and I could see results only a few weeks later. In just a few weeks Diego helped me to achieve results I couldn't achieve in years. I am very grateful. Diego is knowledgeable, creative and punctual. He always finds a new way to motivate, and his good spirit is contagious. I always leave feeling strong both physically and mentally.
I've been working with Diego for the last 5 months. Our training has completely transformed my body and my tennis game. I'm a competitive tennis player, and being in peak physical shape is one of the key aspects of my game. Not only are his sessions rigorous and rewarding, but his personality makes the workout just as fun. I always look forward to working with Diego; it's one of my favorite parts of the day. I know that his passion for fitness and health rubs off on everyone he meets, and it is truly a pleasure to train with him. I highly recommend Diego for anyone trying to get into peak physical condition, or even just a great workout. He's an amazing guy.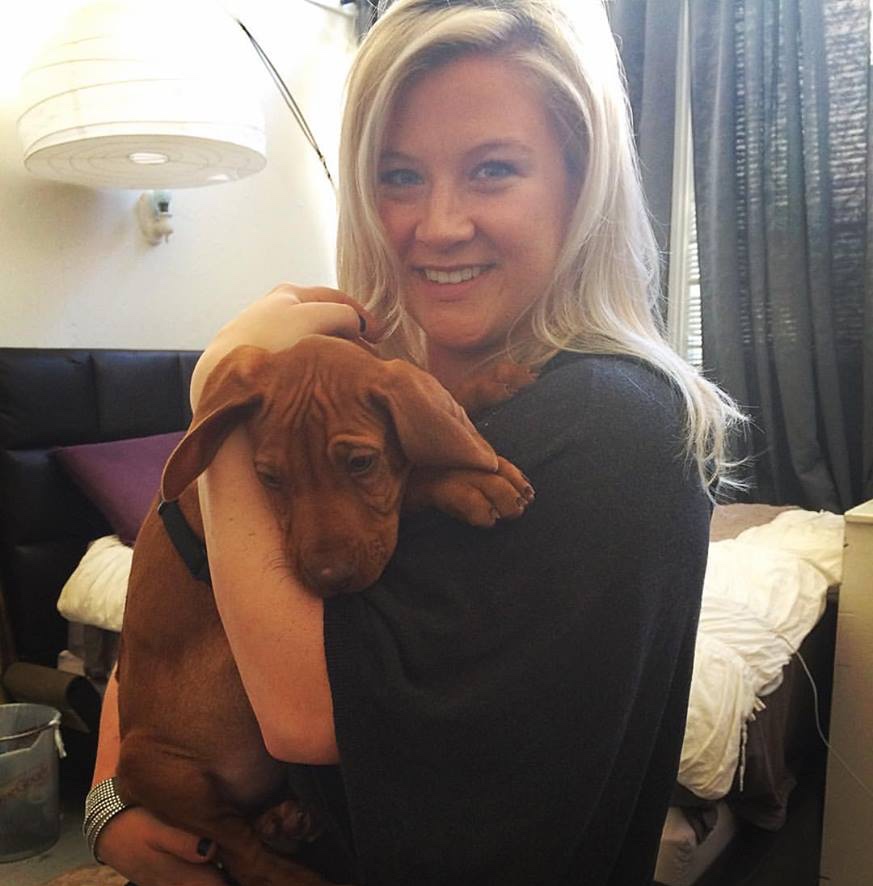 Diego is awesome and has been so helpful in even just getting myself to the gym. He is one of the most positive and motivating people I have ever met. Even though I'm exhausted and working harder than I have in years, with him it never seems like something I can't do. He's so knowledgable and always explains what we're doing. He switches up our workouts every time I see him so I never get bored. I'm so happy to have found him and feel lucky to get to work with him.
I have been training with Diego for a few months now and I am always super excited to work out with him. As a trainer, Diego is extremely dedicated and tailors workouts to meet my personal needs. Although the workouts are super fun, they are still always enough to keep me sore for a few days— he will always challenge you! Every time we meet, he keeps track of our progress and makes sure I'm seeing the results that I want. Aside from his qualities as a trainer, Diego is an extremely kind and caring human being. He always has a smile on his face and creates such good energy for our workouts!
I've been training with Diego for about 7 months. I can tell you my body condition has greatly improved. I feel much stronger than before, even at 68! If you train with him, you will never be bored. Every session, he comes up with new training methods. But watch out, you will be sore 48 hours after!
Diego is fantastic - he has knowledge, know-how, and a knack for creating a regimen that gets results. After working with Diego for less than two months, I had noticeable growth in my upper body and felt leaner at my waistline. We've accomplished this with Diego's varying routines and his recommendations for diet and exercise outside of our sessions. When we train he has the ability to push me to do more reps, or lift more weight than I think I can. Sessions are hard work but I feel fantastic at the end of our workouts, and the results speak for themselves! Outside of his expertise, he's an all-around great guy, interesting, fun to be around, and motivating. Best of the best in personal trainers.
I generally find it difficult to start and stick with a proper workout routine. Although I love to get out and enjoy outdoor activities, the weekday workouts after work are a huge challenge for me. I've hired a few trainers in the past, and my experience ranged from mediocre to poor. Diego, however, is nothing like my past experiences; he somehow manages to be a friendly and amiable conversationalist while getting me to work harder than I ever have. Diego is smart; he knows what he's doing and how to get results. Even after I'm exhausted and feel like I can't do anything else, Diego's positive energy encourages me to push my own limits.